Lookback lets you record the screen, microphone and camera, without any extra hardware besides an iPhone or iPad.
It can be used to massively simplify Usability Testing, Bug Reporting and works anywhere an iPhone does. Their client base already includes Facebook, Spotify, Foursquare, Dropbox and hundreds of other companies.
My job was to iterate on the design and better accommodate for the main user groups through user research and design.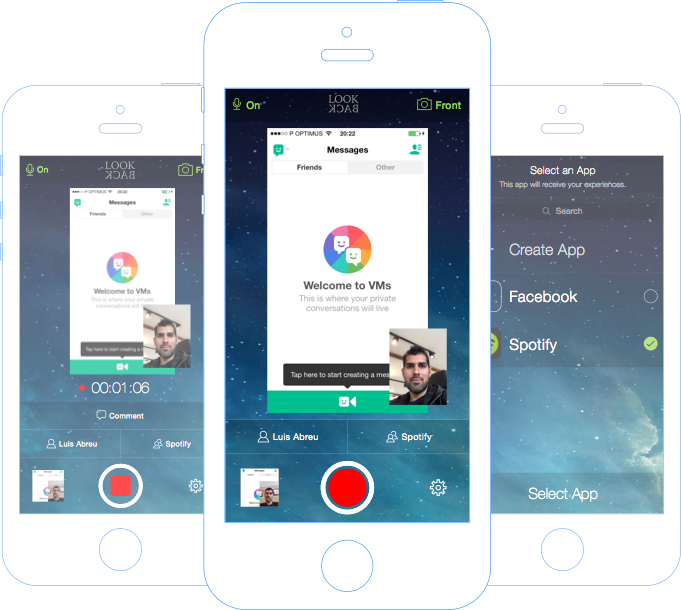 Pictured above is what we called 'Lookback Next', which represents a major overhaul of the current SDK interface and primarily focuses on improving perception and control over what's being recorded.
The similarity with iOS 7 camera apps isn't a coincidence, every element on screen was carefully considered and a scalable architecture is in place to allow for further expansion and feature toggling based on the customer's needs.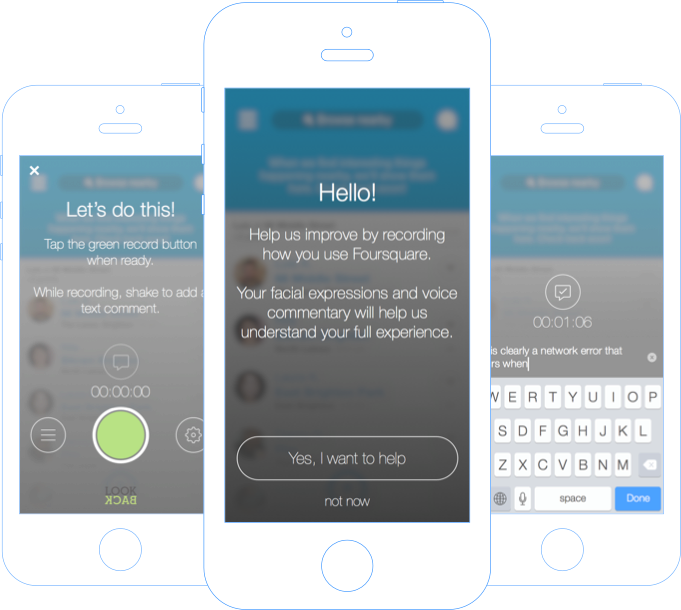 Lookback Next is the long term vision for the product, on the short-term, I worked on incremental updates to the current product to bring functionality that currently exists on the web — such as commenting which is essential for QA Testers, and an introductory screen for regular users (FTUX) in User Testing sessions so they better understand the product and task at hand.
I also looked at how to properly present iOS Permission Dialogs in order to increase conversion by providing a simple narrative that explains the motives and value for the customer. Read more about it in this article written by Cluster's Brenden Mulligan.
Jonatan Littke and the team were such a pleasure to work with that I couldn't help myself from thinking about designing more parts of the product and even thought about improving the communication of the product page.
They had the right amount of process in place, valued honest feedback and discussion, and on top of that, are very passionate about the product and its applications.
Check them out and give Lookback a spin! - lookback.io